NetEase & Quantic Dream Gamescom 2023
Engage gamers and business partners from European markets with game titles from NetEase & Quantic Dream for their first foray into Gamescom.
NetEase and Quantic Dream asked Heaven Media to showcase their game offerings at Gamescom 2023 in Germany throughout interactive and captivating custom booths. Our teams handled both their B2B and B2C spaces, engaging thousands of gamers and more than a hundred business partners throughout the course of the event.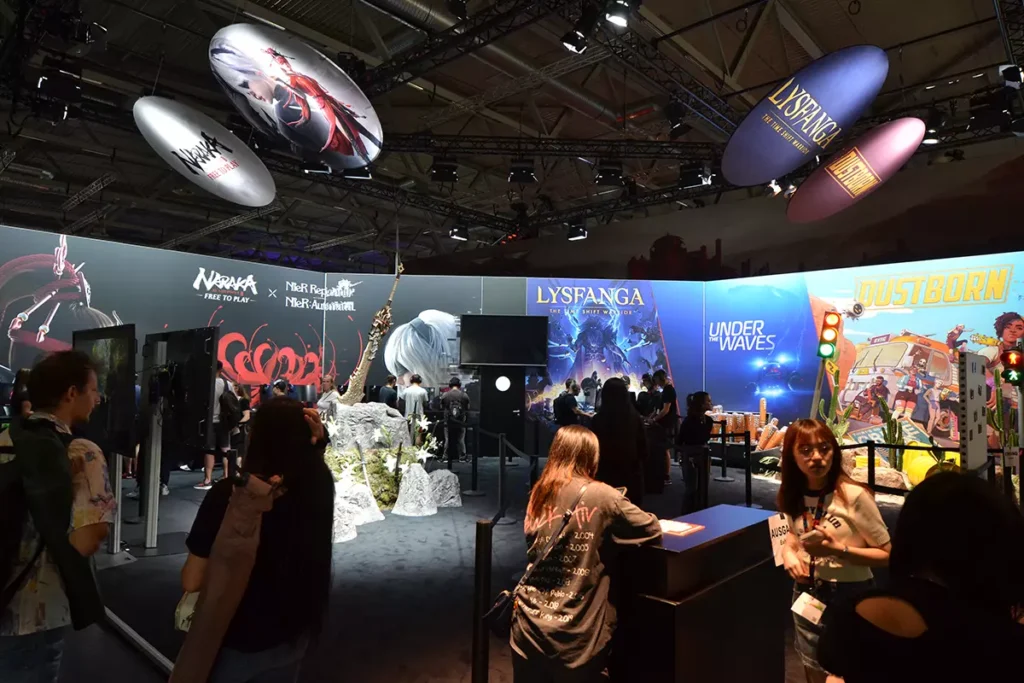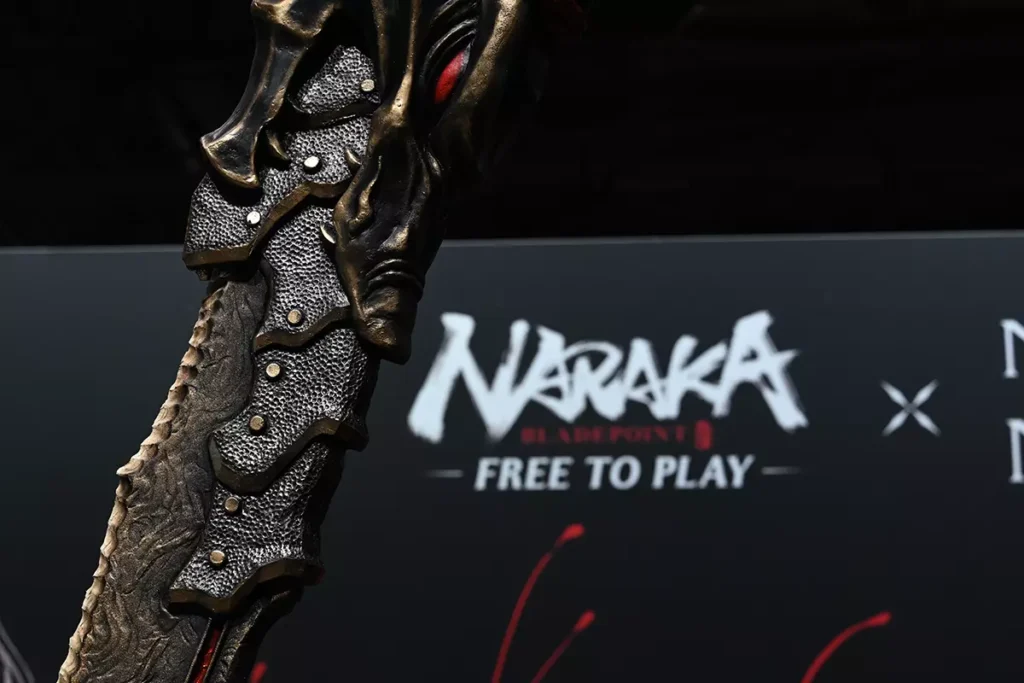 Our strategy consisted of creating two dazzling event booth experiences: a 144 square meter space focused on gaming audiences, and a 102 square meter event space focused on games industry partners.
Heaven crafted an eye-catching booth that combined several different games in the brands' pipeline.
We provided areas for gamers to try out each of the titles, giving gamers a hands-on opportunity to get closer to the games. We also organized demo areas and cosplayers.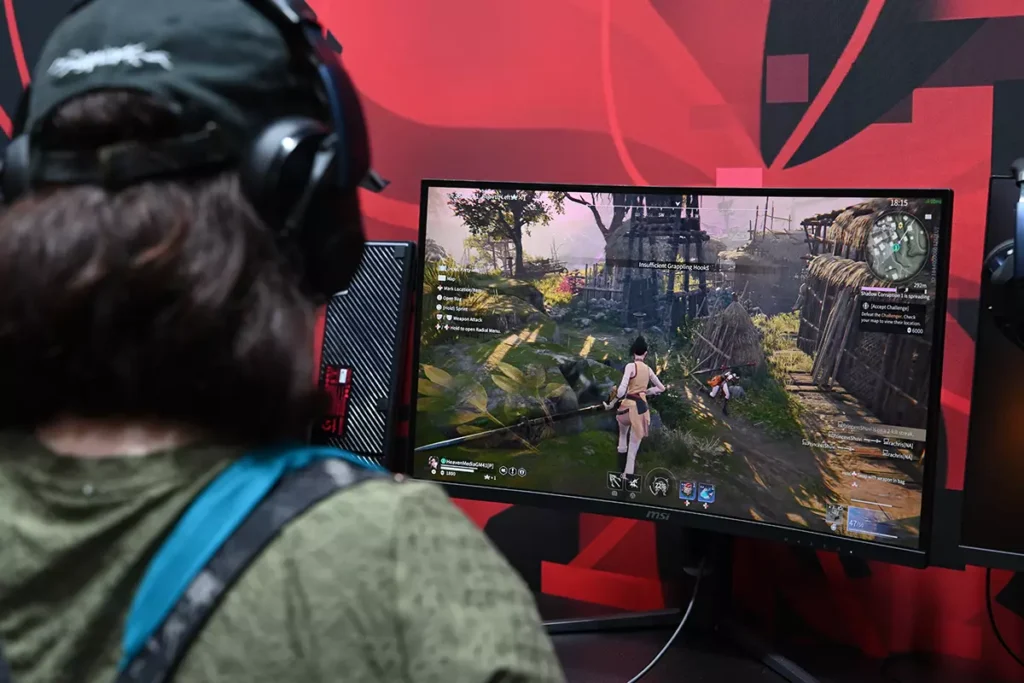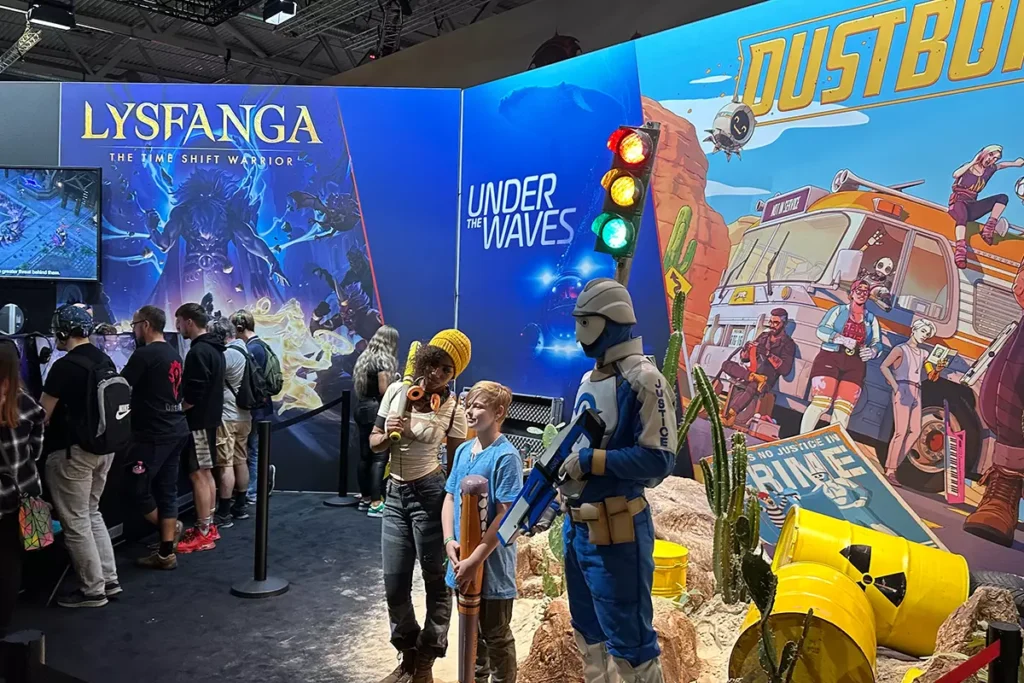 Sparking Social Engagement.
Heaven created custom-built set pieces that served as focal points for gamers, including NARAKA: Bladepoint and Dustborn photo opportunities. We built up these areas to include cosplayers and sparked a social media photo competition, with thousands of photos taken.
The goal was to capture interest and attention as gamers passed through the packed Hall 6 at the Gamescom convention center.
We built a B2B booth that highlighted and segmented each of the game titles for staff to meet with business partners and spark future collaboration. Both NetEase and Quantic Dream each held an average of 16 meetings a day in the B2B event space.
Got a Project?
Let's Work Together.
We are the go-to agency for trusted and experienced experts who consistently deliver outstanding results for the most respected players in the industry.